Asia, the world's largest and most populous continent, has been the center of economic and geopolitical transformations over recent decades. The rise of emerging economies has had a profound impact on the continent's development and its place in the global world picture.
Asia has experienced great economic growth, wherewith transformed the region into an economic powerhouse. Countries such as China, Japan, South Korea and India have emerged as major players in global trade and investment. These economic changes not only raised living standards, but also changed geopolitical dynamics both within and beyond the continent. Geopolitical and economic changes have led to the establishment of new alliances and partnerships in Asia, also bilateral and multilateral agreements were reached, such as The Comprehensive and Progressive Agreement for Trans-Pacific Partnership (CPTPP).
Asia's evolving economic and geopolitical landscape continues to significantly form the continent's trajectory. Rise of economic power and a geopolitical realignment is underway, where China is trying to strengthen and Saudi Arabia wants to show independence, a prominent example of which was an establishment ties with Iran. Regional integration and technological advancements cause great economic changes and also open up new opportunities for countries like Georgia. The country, which is located at the crossroads of Europe and Asia is given a unique historical opportunity to be not only a corridor, but also a gateway. Georgia has a chance to use this historical moment and establish new economic and geopolitical ties with such countries as the Gulf countries: Qatar, Saudi Arabia, Kuwait, Bahrain, Oman, the United Arab Emirates and others.
With a strategic location along the ancient Silk Road and a well-developed logistics infrastructure, Georgia can become a gateway for Asian goods to Europe and vice versa. Strengthening trade ties with Asian countries, especially China and India, opens up avenues for increased exports, foreign direct investment and economic growth.
Asia's focus on connectivity and infrastructure development aligns with Georgia's interests to strengthen transportation and energy networks. The country's participation in regional initiatives, such as the East-West Transport Corridor, provides an opportunity to attract foreign investment and promote the development of major infrastructure projects. Improved transport connections can strengthen Georgia's logistics sector and create a regional hub for trade and transit, attract new investments and create new economic development opportunities for the country. All these goals can be achieved through Easy Visa-Travel and Free Trade Agreements with countries such as Qatar and Kuwait. Also, to convince and attract Bahrain, Oman and others to further deepen the existing diplomatic relations with Georgia and open their embassies, which will be a step forward for further business relations and investments.
As far as is known, Asia occupies a strong position in the world economic market, the strategic location of Georgia is gaining even greater importance. The country's participation in regional forums creates a platform for diplomatic engagement and closer ties with Asian countries. Georgia's role as a bridge/gateway between Europe and Asia gives it the status of a vital player to enhance regional stability and cooperation.
On June 14, a business summit is being held in Abu Dhabi,( https://et-edge.com/conferences/india-gulf-business/) one of the main supporters of which is the Business Chamber of Asian & Gulf Countries (BCAGC) together with partner organizations, which plays a crucial role in the development of economic cooperation, promotion of cross-border partnerships and stimulation of sustainable growth.
Business leaders, policy makers and industry experts will gather in Abu Dhabi to attend the India-Gulf Business Summit. This remarkable event aims to promote closer economic ties, cooperation and growth opportunities for business development between India and the Persian Gulf region. As India and the Gulf countries continue to strengthen their bilateral relations, this summit represents a key platform to solve challenges and build impactful partnerships.
This business summit creates an ideal environment for India and the Gulf countries to engage in meaningful discussions and explore ways to increase economic cooperation. The Persian Gulf region has long been India's vital trading partner.
Bilateral trade and investment flows have been steadily increasing over the years. The Gulf region has long been India's vital trading partner, bilateral trade and investment flows are increasing  steadily over the years. This summit provides an opportunity to further strengthen these ties and diversify trade beyond the traditional energy and infrastructure sectors. Summit participants will have the opportunity to interact with key stakeholders and gain insight into market trends, regulatory frameworks and the investment environment.
Also, Saudi Arabia, in particular, Riyadh will host an important business summit on June 11 and 12, with the participation of the Business Chamber of Asian & Gulf Countries along with other leading business associations. Business leaders of Arab countries and China will gather at the business summit. The two-day summit aims to strengthen economic ties, deepen cooperation, and increases the probability of discovering new opportunities, not only for Arab countries and China, but also for other countries. This event held in Saudi Arabia will be an important step towards deepening the long and fruitful relationship between the countries.
Similar types of business summits create a platform for knowledge sharing, promote collaboration and partnership opportunities. A prominent example of this in Georgia is the Silk Road business summits held in 2017 and 2019. These summits further demonstrated the role of Georgia as a connecting bridge between Europe and Asia. Georgia's geopolitical location and free economic relations with Europe create a unique opportunity for Asia and Gulf countries to seize new economic markets and conduct trade relations. This requires bringing together industry leaders, entrepreneurs, government representatives and stakeholders from different sectors and regions.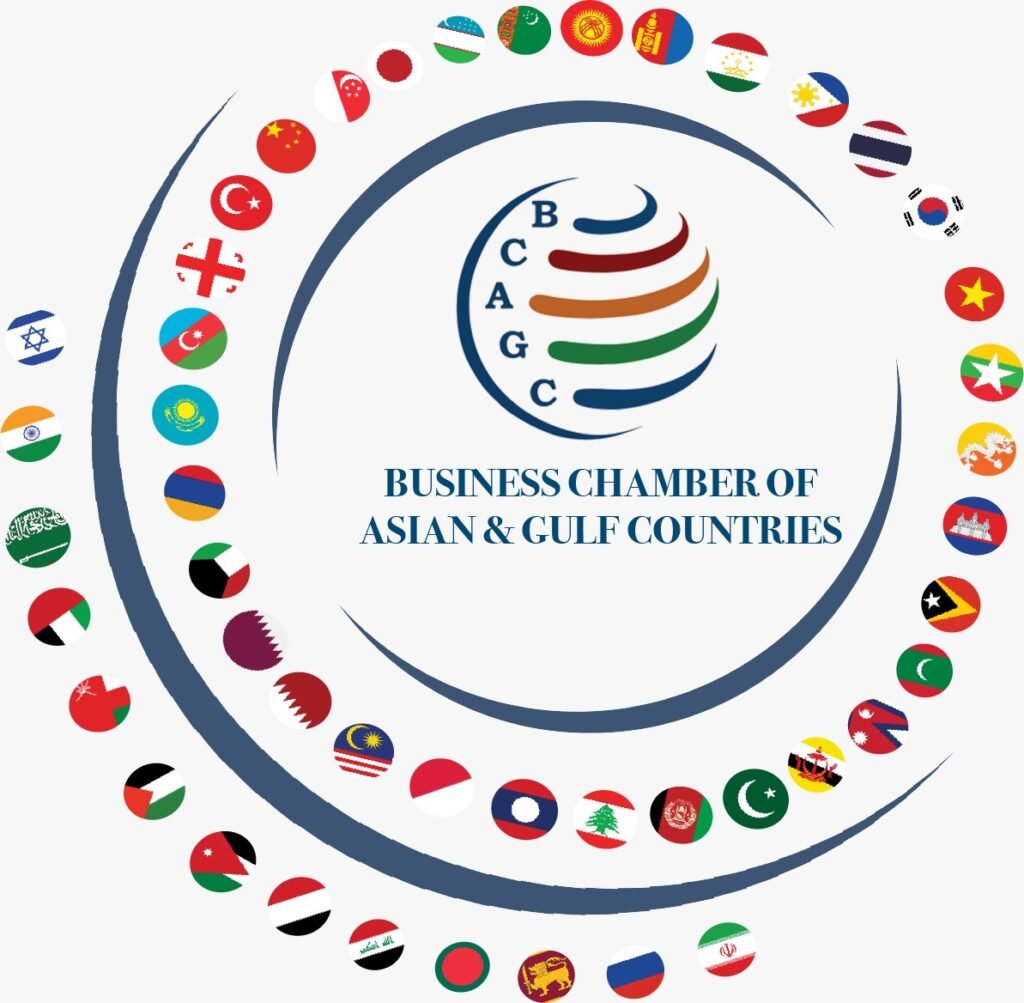 For this purpose, the Business Chamber of Asian and Gulf Countries and partner organizations consider it appropriate to hold a similar event in Georgia this year, namely in Tbilisi, Georgia and the Gulf countries. Where all interested parties will be united, be it diplomatic corps, government, or business organizations. By uniting the public and private sector, not only in the region of Georgia, but also in the direction of the Gulf countries, the main goal of the Business Chamber in Georgia is to promote economic cooperation between Georgia, Asia and Gulf countries by connecting business people, policy makers and industry experts to share knowledge and explore potential business opportunities. Through a network of partnerships, it facilitates trade missions, business delegations and industry forums, which in turn open up new opportunities. It aims to develop mutually beneficial relations, economic growth and prosperity.
Georgia, with its strategic location, strong infrastructure and culture, has the potential to become an important player in trade facilitation, tourism promotion, renewable energy development, and educational and cultural exchange. As Georgia embarks on this journey, proactive engagement with Asia can open new horizons and contribute to the country's sustainable development and new foreign investment inflows.
Author: DAVID TSIRDAVA